A completely improvised parody of Star Trek the Original Series on the Turning Trekkie podcast.
read more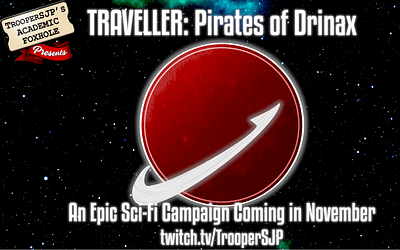 Grounded in the extreme realities of space, this RPG leaves room for unexpected consequences. Join our group of daring pirates as they fight for their homes and families.
read more
Flash Fiction Notification
Want to be notified whenever the next story is ready for you? Sign up below!