Social Distancing Resources
We have to practice social distancing. So, I leveraged my experiences as a homeschooler and a digital nomad to put together these resources. Of course, as this list grows, I'll be updating these posts with more options.
Bookmark this page and check back often for updates.

Social Distancing & Me
What I've learned (so far!) while practicing social distancing
As I clambered aboard the airplane (a sweaty mess scrambling to leave Czechia before the border closed) I was sure that I was ready for social distancing.
The self-motivated, formerly home-schooled, and exceedingly optimistic introvert in me was excited. Think of the things I could accomplish! Unfortunately, it didn't go exactly as planned…
As I sank into my seat, my shoulders tried to unknot themselves. I exhaled slowly. Then, my mind went into overdrive. It made lists upon lists of projects I was going to get done, new skills I was going to learn, and books I was finally going to read! This time was going to be so productive!!
But then, after I settled down into my next destination, country upon country began to lockdown. That's when I saw the other, darker, side of the coin. News articles, proclamations, and infection maps swelled in an ever-growing tidal wave.
My world was tumbling. It was out of control.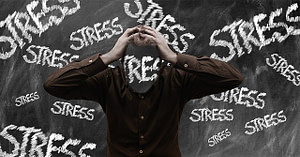 I found myself stuck in a downward spiral. Social distancing had turned on me. I was losing hours of my day to pouring over information and cross-checking sources. Just as I'd come up for air… another piece of news would come crashing over my ears.
Plus, as a little icing on the cake (pun intended!), I inevitably ate my feelings.
It started with a whole bar of chocolate– inhaled so fast that I don't remember what that bar tasted like. It ended with me sitting miserably on the couch, stomach aching, and fingers scrolling through another news article.
It was hard to stop spinning.
My mind wanted to create a new list: all the ways I'd failed to use this social distancing time productively.
There was only one way to stop the cycle. Break it. Create a new pattern. Make my own changes even as the world extraordinarily (and rapidly) shifted around me.
So I pulled out my journal and started aimlessly scribbling.
I started with a list of things I wanted to do. Slowly my handwriting turned to great big sloppy loops as my fears appeared on the page. Then, short, jerky lines of frustration poured out of my pen. Eventually, the words smoothed out to clean, clear thoughts as I identified the actions I wanted to take to break the cycle.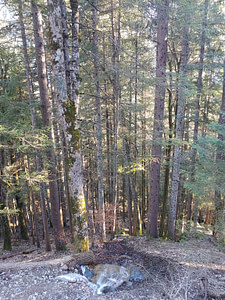 As the last word dried on the page, I set my pen down and took a long. Slow. Deep. Breath.
Outside I could hear the soft sigh of wind rustling through the trees. The sun sparkled through the leaves. The knot in my stomach wasn't gone completely… but, the energy I'd been spending treading water in the news cycle was free. I could redirect it toward those projects I was excited about!
Realistically, it hasn't been easy to stay focused; but, I'm determined and significantly less anxious.
Unsurprisingly, taking the actions I identified while journaling has made me more productive! I've been able to turn this period of social distancing from a spiral of depression to a flurry of activity. My "want to get done" projects and learning opportunities are actually starting to happen!
I'm working on a post to talk more about the actions I took… but, here are the big picture points:
Limit stressful content
Recognize the downward cycle and recenter my focus
Be mindful of physical needs like eating, exercise, sleeping, and social connection
Identify time-bound goals to pursue
Since I wanted to get this page posted quickly, I'll elaborate on those thoughts later. For now, stay tuned and stay safe adventurers! We'll make it through this.
-Sarah
Want to share how you are handling social distancing? Join the facebook community or send me a note.