Stories & Art
From My Adventures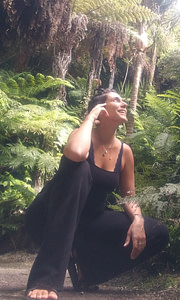 Welcome! I'm a travel savant and an artist. I love creatively engaging with the world. This blog is all about sharing my adventures through experience inspired content and art.
Why read it?
It's your chance to take a moment away from the noise of everyday life and (hopefully!) inspire your own creativity.
The way I see it, the world is full of miserable news and painful conversations.
But, an adventure? That's a welcome relief. It's a moment to breathe! And (when I look back at the messier ones) a chance to learn.
I want to share that with you!
I want you to have space to catch your breath… or maybe just a chance to learn (without being the one making the mess).
What is "experience inspired content?"
It's my catch-all phrase for the art I create. Art based on that unique blend of my adventures and my over-active imagination.
Sometimes it calls for short travel story. Other times the experience clearly screams "Flash fiction!" or whispers "Draw!" enticingly. Who am I to say no?
Following these impulses keeps me growing as an artist. So I embrace them! They are the spice of my story-telling and the light in my adventures.
But, this is just the beginning. Once I've got the ball rolling here I'm hoping to add more types of content!
There are so many art forms I'm aching to explore. Like the circus arts (specifically contortion and ariel silk work), pottery, weaving, cross-stitch, and many more… If only there were more hours in the day!
What kind of adventures?
Heart-pounding moments!
Like when I turned to see a shark gliding past me on the great barrier reef… or when I yanked my wrist away from a creep.
And subtle moments.
Such as an unexpected conversation over a steaming mug of coffee that turned into a dear friendship. Or, the eerie silence that threaded through the forest on tendrils of fog and prickled my skin .
Of course, there are lessons too!
Like the importance of a half-full gas tank on the Canadian prairie. Or how an assumption in Russia taught me a kitchen habit I've never forgotten.
My favorites are the ones where I forget to take a picture.
Hah! Go figure.
But, more generally, I like exploring!
Scramble up a mountain? Yes, please!
Wander through a museum? Cool!
Experiment with new flavors and spices? Definitely!
I'm excited to share these experience inspired stories & art with you. I hope they inspire the magic of creativity or adventure in you too!
If you've made something you want to share, please join the community on Facebook or send it to me directly. I'd love to see it.
These adventures bind my world together.
They inspire the magic of art in me.
That's what I want to share with you.
~Sarah
Biography
Sarah Scheller has been traveling for nearly as long as she can remember. Her dad's job meant that when she wasn't packing she was unpacking. So when she realized she'd lived in Seattle, WA (USA) for almost 9 years she was a little shocked.
The other thing she has been doing for as long as she can remember is creating art! In fact, her first memory is of intense shock when her sister said: "Here comes Hark!"
The line should have been: "Hark! Here comes the angel." –Which she definitely hissed at her sister from 'off-stage' [in the kitchen]. To be fair, her actors (younger siblings) were all under 6 years old. Thankfully, the audience (her parents) were very forgiving.
The rest of the nativity must have gone alright since she can't remember it.
From there she went on to perform in staged productions, web series, twitch channels, and a variety of improv shows. Here are a few of her favorites: Times Arrow, Leviathan: Distant Stars, and Blank Slate.
While she's traveling she prefers to draw. (It's easier to carry around a set of pens than watercolor or oils.) When she's not traveling, she enjoys painting too. Most of the time she sees the world in terms of which colors she'd need to paint first.
Sarah also loves baking and cooking experiments. She'd like to think she's improved a lot since her first experiment: a pie with a 3-inch crust and blackened spot which was a direct result of cooking it in the microwave.
To keep up with her baking experiments (and because she loves peace and quiet) Sarah often looks for new hikes. Her favorites involve intense uphill climbs and autumn leaves. Which is why she loves the pacific northwest (especially in the fall!)